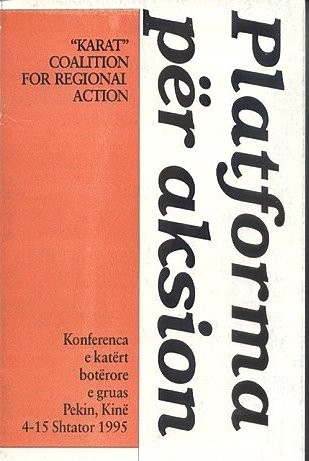 KARAT Coalition translated and published a summary of Beijing Platform for Action (PfA) from English into 6  languages: Albanian, Bulgarian, Czech, Polish, Romanian and Russian. The summary is in a form of handy leaflet. It was the first KARAT's publication.
The national version of the PfA leaflet was an important tool for KARAT's members to raise the awareness about their governments' commitments to women's rights made at the Beijing Conference in 1995.
The print version of leaflets is available in KARAT's office.
Published by KARAT, 1998.