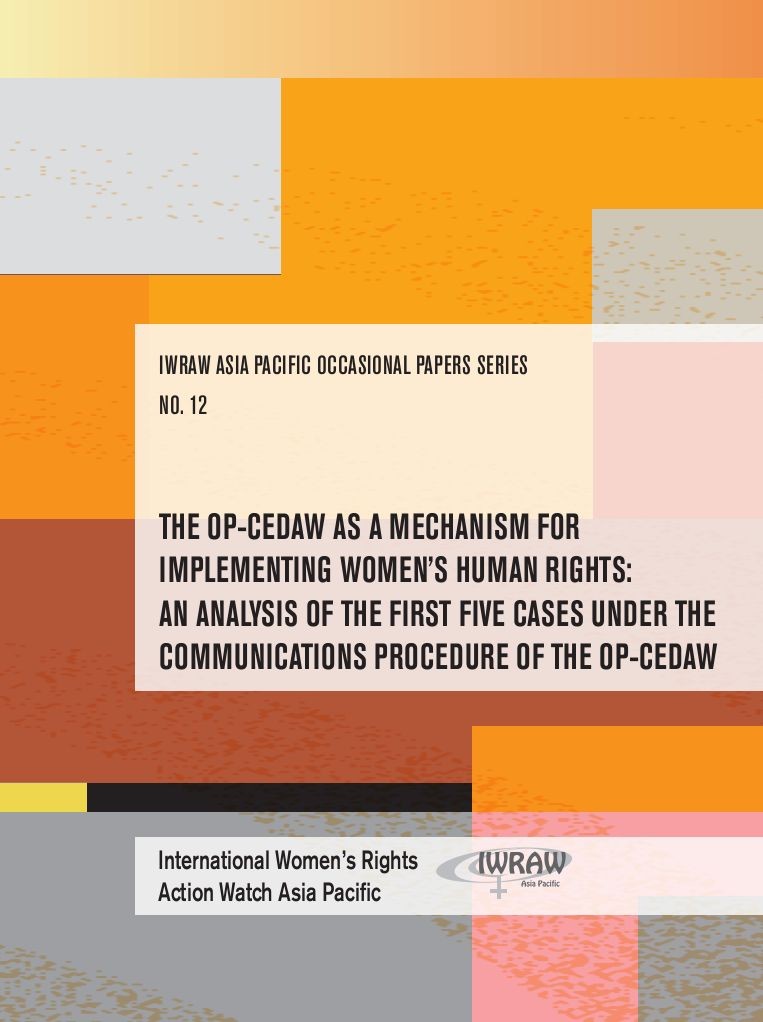 This publication is a Russian translation of IWRAW Asia-Pacific resource issued in 2008.
The translation was made by KARAT within its project "Regional Coalition on CEDAW & Access to justice".
It focuses on the five first cases that were submitted to the Committee under the communications procedure of this new mechanism with the view of extracting some lessons from the analysis of each case.
Published in 2011
The Russian translation of IWRAW Asia-Pacific brochure is available HERE