The International Board of KARAT is a decision-making body of the Coalition between the the General Assembly meetings.
It consists of 7 representatives of the member organizations who perform their duties as the board members as volunteers. The Board is elected by the members of the Coalition for a three-year term of office with one year-and-half alternation. Executive Director of KARAT is a permanent member of the International Board. The Board together with the Secretariat shapes the programme and vision of the Coalition.
Valentina Bodrug – Lungu, Gender – Center, Moldova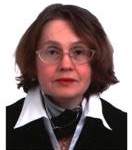 Valentina Bodrug-Lungu is a president of Gender-Center and PhD Associate Professor at Faculty of  Psychology and Pedagogy, State University of Moldova. She is the national expert and trainer in gender issues and domestic violence, author of more than 60 articles and manuals about gender equality, family issues, gender education and gender based violence. Valentina has contributed to elaboration and advocacy of law on equal opportunities for women and men, law on prevention and elimination of family violence. She is also a co- reporter of Shadow Report to the 36th Session of Committee on the Elimination of Discrimination against Women, NY (2006) and a member of governmental commission on gender equality (representative of civil society). Valentina was a board member of KARAT Coalition in years 2008-2010.
Evgenia Ivanova, Center for Gender Initiatives "Adliga: Women for Full Citizenship", Belarus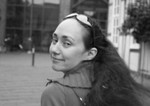 Evgenia is a coordinator of the Centre for Gender Studies at European Humanities University and a lecturer at the Master Program in Gender Studies there. She is an expert in feminist political theory, women's rights and gender aspects of law. Evgenia holds the Master Degrees in  Arts in the Sociology of Law and in Cultural Studies (Major in Gender Studies) as well as BA in Law. Nowadays, she is engaged in the doctorate program in Politics and International Relations (Political Theory) at the University of Oxford, UK.  Since 2007 Eugenia has very actively represented KARAT at many international events related to gender issues such as SID's Congress on Development  in Hague in  2007 or  WIDE Annual Conference in 2008.
Liliya N. Khamzayeva, NGO "Istiqbolli Avlod", Uzbekistan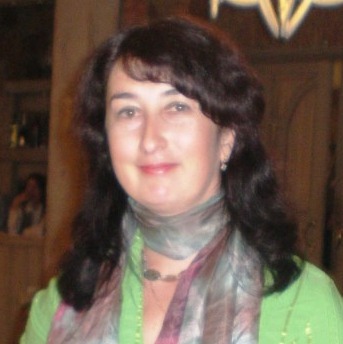 Liliya Khamzayeva has worked with NGO "Istiqbolli Avlod" ("Future Generation") in Uzbekistan for more than 10 years being involved in the initiatives on combating trafficking in persons in this country. In years 2009 – 2012 she coordinated at the national level the activities aimed at promoting the Optional Protocol to CEDAW Convention among the authorities as well as women's organizations. Liliya has successfully completed a number of international courses and internships focused on human trafficking, migration and integration, human rights education and women's rights. She was also one of the facilitators of the first International Human Rights Education Program organized by Equitas in Ukraine. Liliya has greatly contributed to many KARAT and WIDE's events and trainings, including WIDE Annual Conference in 2010.
Jivka Marinova, Gender Education, Research and Technologies Foundation, Bulgaria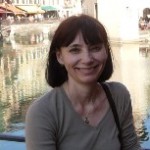 Jivka Marinova has a Master Degree in computer science and has worked for 15 years in a field of information analysis and communications. Since 1998 she has been involved in the civil society sector. She is a founder and executive director of Gender Education, Research and Technologies Foundation (GERT) in Bulgaria, she conducts researches on gender issues and works for the empowerment of women and girls through new information technologies. She is a committed women's human rights activist and has contributed to many UN meetings and international conferences such as the ICPD+5, Beijing+5 and Beijing+10 or the World March of Women. Jivka has been working with KARAT since 2000 and she has been twice Karat board member in the years 2004 – 2008.
Sanja Popović Pantić, Association of Business Women in Serbia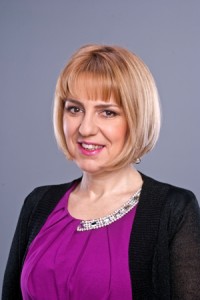 Sanja Popovic-Pantic is the leader of the Association of Business Women in Serbia with 260 members, the female entrepreneurs. She has run the Association successfully for 13 years. Sanja holds PhD in female entrepreneurship and works as a researcher in The Science and Technology Policy Research Center at the "Mihajlo Pupin" Institute, Serbia. She is the most respectable national consultant in female entrepreneurship, specialized in innovation in a small and medium enterprises' sector.  She is the author of books based on the research on female entrepreneurship in Serbia. The International Alliance for Women (TIAW) recognized and selected Sanja for the 2012 TIAW World of Difference 100 Award. She has also been a laureate of the Planet Business Award for the extraordinary contribution to entrepreneurship development granted by magazine Ekonometar.
Sanja Sarnavka, B.a.B.e. (Be Active, Be Emancipated), Croatia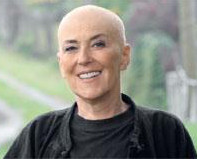 Sanja Sarnavka holds an MA in Comparative Literature and South Slavic Languages and Literatures. For the last 12 years she has been professionally engaged as a coordinator and then president in the activities of the women's human rights group B.a.B.e. (Be active. Be emancipated) in Croatia. She is an expert on advocacy and media in a gender context. Sanja is a member of the International Advisory Board of the Human Rights House Network, Zagreb and the Council for Civilian Oversight of the Intelligence and Security Services in Croatia. In 2012 she was awarded by the Croatian Public Relations Association with the Grand Prix as the Communicator of the Year. At the international level she has been active as a member of several international networks (East West Women, Astra, Karat, WIDE, WAVE, etc).
Iatamze Verulashvili, Women's Center, Georgia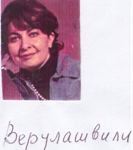 Ia Verulashvili is a founder and director of Women's Center in Georgia, coordinator of the Central and Eastern European Network on Reproductive Health and Rights and coordinator of the experts' group on sexual violence research initiative in South Africa.  She is a national expert and trainer in women's rights, in particular  in their reproductive and sexual rights. Ia has been actively involved in a work aimed at increasing women's political activity, combating gender-based violence and preventing HIV/AIDS among the youth. She also creates the education programs on protection of women's rights as well as  conducts the lectures on gender issues. She is the author of many publications on women's rights.