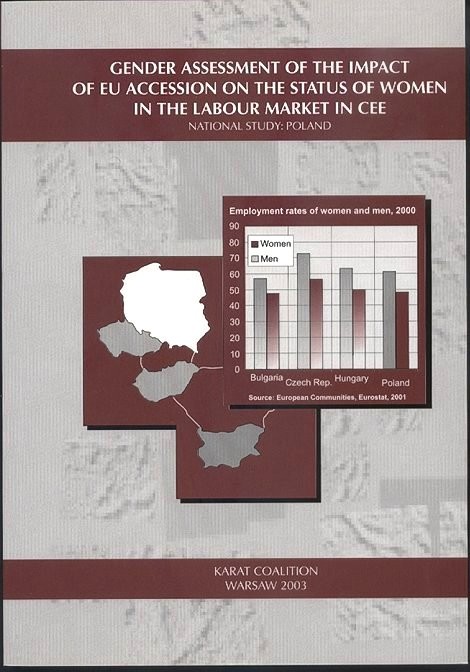 The four gender assessments of the impact of EU accession on women's status in Bulgaria, Czech Republic, Hungary and Poland, have been undertaken under a project entitled 'Gender and Economic Justice in European Accession and Integration' supported by the United Nations Development Fund for Women (UNIFEM) and implemented by the KARAT Coalition and Network of East West Women/Polska.
With countries of Central and Eastern Europe (CEE), either set to join the European Union (EU) in 2004, scheduled to join at a later date, or are still aspiring to enter the accession process, accession to the EU is a dominant theme across the region. The accession and regional integration processes offer tremendous opportunities for women to advance the gender equality agenda. At the same time, there are strong economic and social forces and trends that also threaten women's human rights.
Published in 2003.
Download the publications in English.